385-10234561/385-10079282/385-10490971 Komatsu  Hydraulic Gear Pump for Loader 530B-1/530-1/JH80C-1
Henan (Zhengzhou) Wan Xun Industrial Co., Ltd is an indutsrial entity, which intergrates technology, industry and trade:
(1) formed in 1983, company is established in 2002, with 30 years' development.
 (2) Our products have been exported to Singapore, Korean, Turkey, Southest Asia and covering over 30 countries.
 (3) We are professional manufacture construction machinery parts, especially the oil pumps and valves used in standard original machine.
 (4) We have professional personnel and equipment to design as you request as long as you provide a sample or detailed drawings.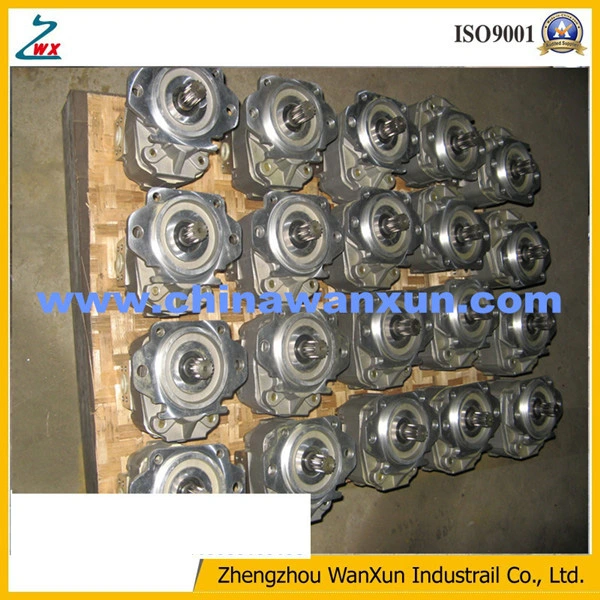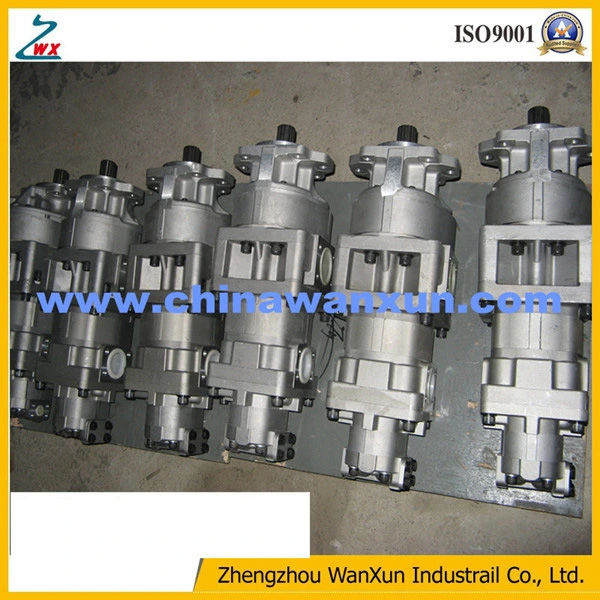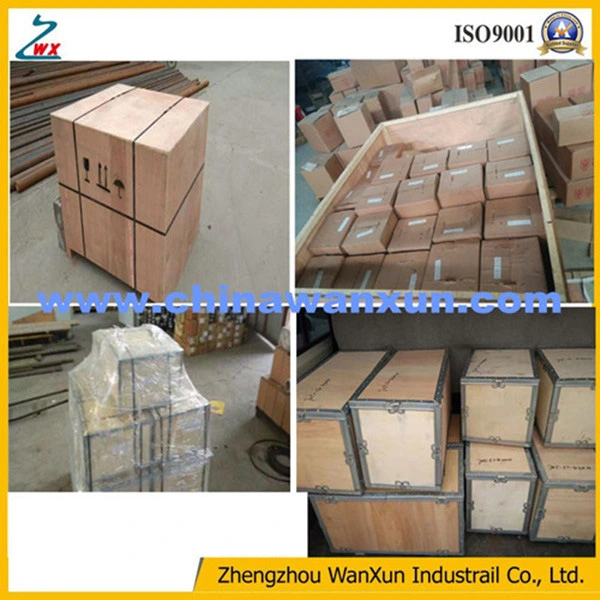 Machine No.

Work pump

Steer pump

Transmisson 




 pump

Return 




 pump

Main clutch




 Pump

WA320

705-55-24130

705-51-32000

705-51-20430

385-10079282

705-51-20440

WA320-1

705-51-32080

704-30-29110

705-51-20070

705-11-34100

705-51-20140

WA320-3

705-55-24130

705-51-20480

705-51-20430

705-55-34160

705-11-33011

WA320-5

705-56-36050

705-51-20430

705-56-36051

705-52-30080

705-11-34011

WA380-3

705-55-33070

705-11-35010

705-52-30190

705-52-30220

705-56-34180

WA380-6

705-40-01020

705-11-35090

704-30-36110

705-55-34180

705-55-34190

WA380Z-6

705-21-28270

705-51-20390

705-12-40040/10

705-51-20240

705-12-37010

WA420-3

705-52-30600

705-52-30770

705-52-30390

705-22-40070

705-52-30360

WA470-1

705-52-20240

704-30-34110

705-14-41040/10

705-52-20100

705-52-20190

WA470-3

705-52-40130

705-52-40150

705-51-22000

705-51-30600

705-55-33080

WA470-6

705-51-30820

705-40-01020

705-21-42120

705-22-40070

705-22-44020

WA500-3

705-52-30490

705-52-31130

705-12-38010/11

705-12-44040

705-22-44070

WA500-6

705-52-31230

705-21-38160

705-51-31200

705-56-34710

705-52-31150

WA600-1

705-58-47000

705-58-46000

705-56-44010/01

705-30-42110

705-11-33100

WA600-3

705-53-31020

705-56-47000

705-53-42000/10

705-52-31080

704-30-42140

WA600-6

705-57-46020

705-51-30590

705-12-37010/40

705-52-31080

705-55-35000

WA1200-6

705-54-22000

705-21-32370

705-52-32300

385-10234561

705-11-36100

WA180-1

705-51-20070

705-73-29010

705-31-24110

705-51-20090

705-51-20400

WA100-1

705-11-33011

704-31-24110

705-73-29010

704-21-29400

705-11-38000

WA200-1

705-51-20640

704-30-29110

705-51-20290

705-51-20150

705-51-20170

WA200-6

705-56-26090

705-56-36090

705-73-30010

705-51-20180

705-51-20070

WA250-6

705-56-36082

705-56-36040

705-56-36050

705-51-20140

705-51-20280

WA400-1

705-56-34040

705-56-34240

705-56-34100

705-52-30560

705-52-30550

WA450-1

705-55-33100

705-52-20190

705-52-10240

705-52-20100

705-22-36060

WA450-3

705-56-43020

705-52-40130

705-52-30280

705-51-30580

705-52-30580

WD600-1

705-56-44000

705-58-46020

705-58-46050

705-53-31020

705-55-43040

WA800-1

705-58-43010

705-40-01041

705-52-30490

705-52-30260

705-22-40110