Hose 4041010374

Suitable for LGMG OFF-HIGHWAY DUMP TRUCKS CMT96 CMT106

SKU: 91-010-374

TYPE: OEM

MODEL: LGB165-010440

CATEGORY: LGMG off highway Dump Truck parts; Fuel filter
ORTEC is well-received for its persistant commitment to quality, and supplies a complete range of OEM and genuine parts for
LGMG Off-highway Dump Truck Parts, Scissor Lift Parts, Boom Lift Parts, etc.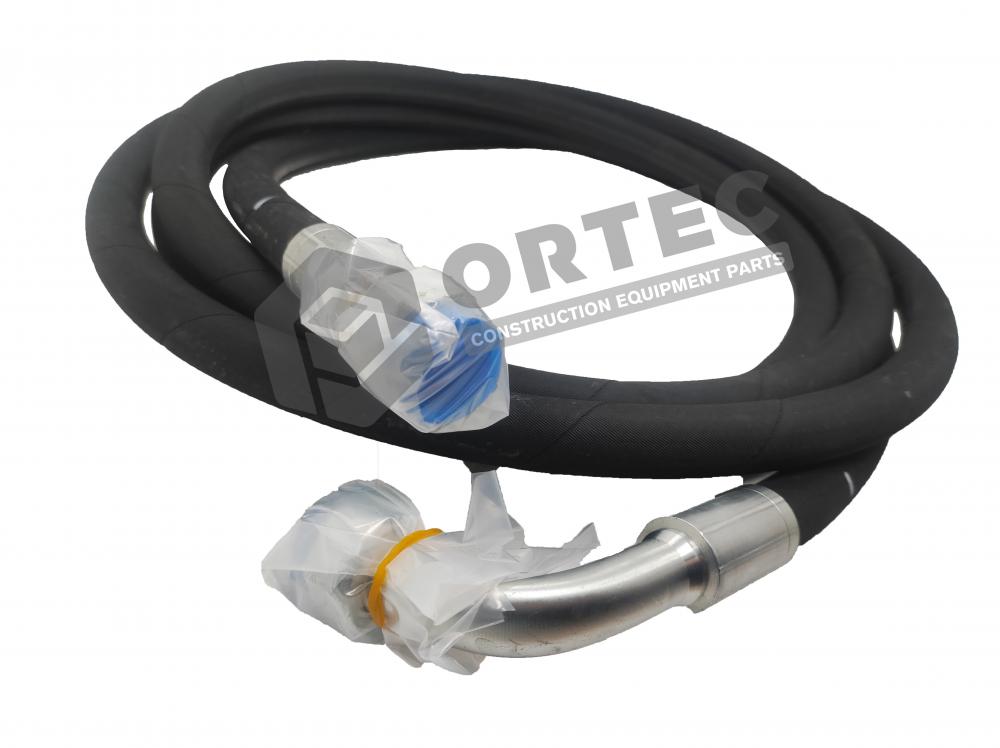 WHAT ARE IN ORTEC'S RANGE?
Full range of spare parts suitable for off-highway dump trucks (or nicknamed widebody mining trucks) under brands like LGMG, TONLY, XCMG,
SANY, WEICHAI.
Full range of spare parts suitable for construction equipment (earthmover equipment in particular) of major Chinese manufacturers like SDLG,
XCMG, SANY, LIUGONG.

WHY CHOOSE ORTEC?
ORTEC Never Compromise On Quality
ORTEC applies a set of quality control indicators that are higher than those of the OEM suppliers. It ensures each part it supplies is of equal or higher
quality than those came with the machines.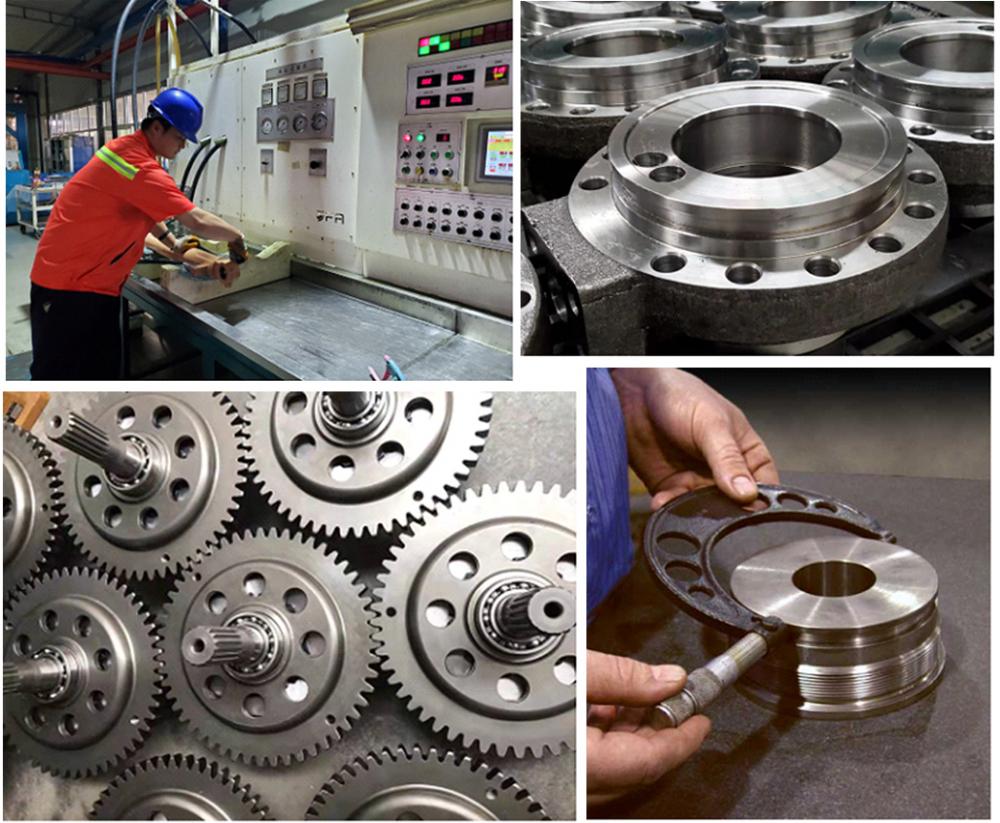 ORTEC focuses on OEM parts, and gives customers alternatives with genuine parts and certain replacement parts only when they are proved to be
equally reliable.

Quick Response and Earliest Delivery
ORTEC maintains a big inventory (currently over 190,000 SKUs) and has built a powerful supply chain that get orders ready for delivery at the earlies
time.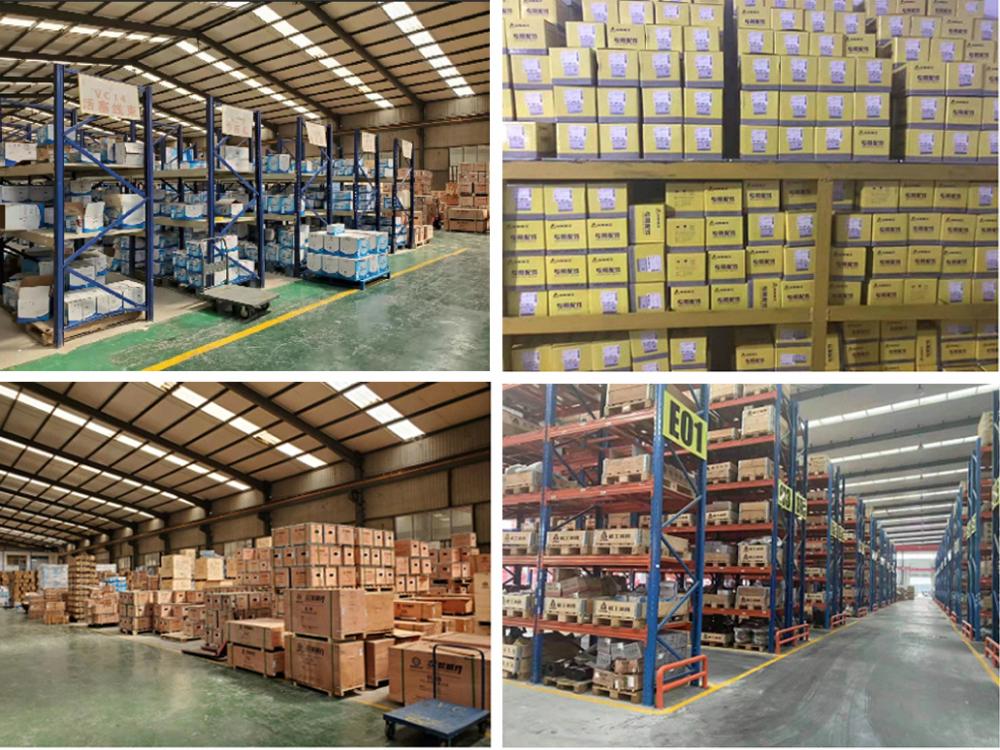 Good Packaging
ORTEC attaches great importance to packaging and makes sure each part it supplies is properly packed and well protected before being delivered.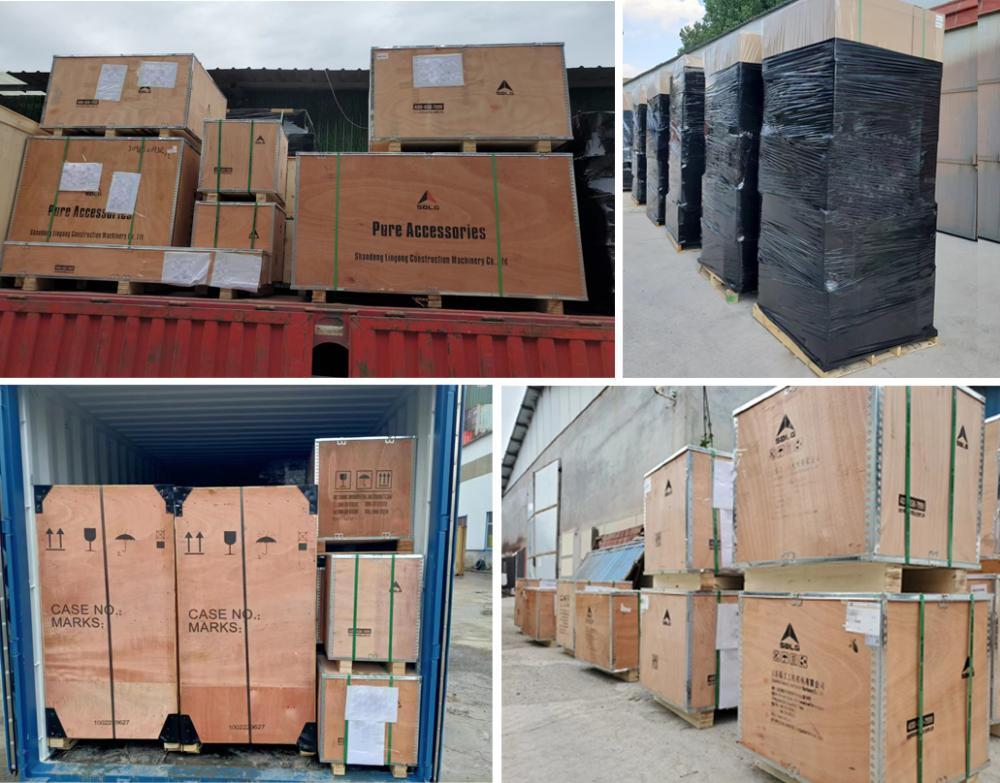 The above mentioned manufacturer's name, description and trade marks are used for reference purpose only.
All trademarks and brands listed above can be read with additions such as "suitable for" or "for".
Other LGMG DUMP TRUCK PARTS for MT86 MT86H MT95


| | |
| --- | --- |
| 4110001182133 | HUB |
| 4110001386 | EXHAUST PIPE |
| 4110000757001 | RIM BODY |
| 4110000757002 | OUTER RIM |
| 4110000757003 | LOCK RING |
| 4120000720 | VALVE |
| 4120001079 | GEAR PUMP (PTO PUMP MT-86) |
| 4190002548 | AC BLOWER |
| 4110001003017 | GEARBOX COVER (MT-86) |
| 4110002120065 | HEAD BOLT |
| 4110002120100 | CAMSHAFT |
| 4110002120079 | VALVE SPRING SEAT |
| 4110002120080 | VALVE CONE |
| 4110002120077 | VALVE SPRING |
| 4110002120093 | ADJUST BOLT |
| 4110002120136 | SOCKET HEAD CAP SCREW |
| 4110002120139 | FLYWHEEL BOLT |
| 4110002120195 | GASKET |
| 4110002120189 | GASKET |
| 4110002120488 | FILTER COVER |
| 4110002120242 | POWER TAKE-OFF ASSY |
| 4110002120247 | AIRPROOF GASKET |
| 4110002120251 | THERMOSTAT |
| 4110002120256 | GASKET |
| 4110002120257 | GASKET |
| 4110002120317 | SEALING GASKET |
| 4110002120350 | AIRPROOF WASHER |
| 4190703764141 | GASKET |
| 4110002120389 | BOLT |
| 4190002177 | REAR ABSORBER |
| 4190003586 | UNDER EXHAUST PIPE ASSY |
| 4190003587 | PIPE |
| 4012010111 | BOLT |
| 4110001458 | RIM |
| 4110001447001 | FRONT MAIN LEAF SPRING |
| 4110001447004 | FRONT 4TH LEAF SPRING (BEND) |
| 4110001447005 | FRONT 5TH LEAF SPRING |
| 4110001828006 | FRONT 6TH LEAF SPRING |
| 4110001828007 | FRONT 7TH LEAF SPRING |
| 4110001828008 | FRONT 8TH LEAF SPRING |
| 4110001828009 | FRONT 9TH LEAF SPRING |
| 4110001828010 | FRONT 10TH LEAF SPRING |
| 4110001828011 | FRONT 11TH LEAF SPRING |
| 4110002070 | FRONT LEAF SPRING ASSY |
| 4110001448001 | REAR 1ST LEAF SPRING |
| 4110001448002 | REAR 2ND LEAF SPRING |
| 4110001448006 | REAR 6TH LEAF SPRING |
| 4110001448007 | REAR 7TH LEAF SPRING |
| 4110001448008 | REAR 8TH LEAF SPRING |
| 4110001448009 | REAR 9TH LEAF SPRING |
| 4110000730014 | NUT |
| 4110001448020 | BOLT |
| 4110001448 | REAR LEAF SPRING ASSY (MT-88) |
| 27120116781 | REAR U BOLT (MT-88) |
| 27120103841 | Six angle with the shoulder self-locking nut |
| 4120002677 | GEAR PUMP (MT-88) |
| 4120001087 | RELAY VALVE |
| 4130701363 | ELECTRONIC TREADLE |
| 4130000318 | WORK INDICATOR SWITCH |
| 4120001007 | CYLINDER BRACKET RIGHT |
| 4120001006 | CYLINDER BRACKET LEFT |
| 4110001566092 | FRONT HUB (MT-88) |
| 4120000133 | FOOT BRAKE VALVE |
| 4110702593048 | VALVEGP-MDL-C离合器调节阀总成244-7772 Admission valve |
| 4120001388 | STEERING WHEEL PILLAR |
| 4120001108 | STEERING ROD |
| 4110002120415 | FUEL PUMP |
| 4110001003125 | ARM |
| 4110001003072 | SWITCH |
| 4110000395121 | PRESSURE SWITCH |
| 4110000395126 | CONNECTOR |
| 4110000395129 | COVER OF WINDOW |
| 4110000395134 | CONNECTOR |
| 4110000395212 | OIL SEAL |
| 4110001693113 | OIL SEAL |
| 4110000329058 | COMPRESSED SPRING |
| 4110000329059 | COMPRESSED SPRING |
| 4110702164007 | GEAR |
| 4110702717 | WASHER |
| 4110000395044 | SPRING COLUMN PIN |
| 4110001012001 | TRANSMISSION COVER |
| 4110001012006 | GEARBOX PACKING |
| 4110001003010 | INPUT SHAFT |
| 4110000329005 | OIL SEAL |
| 4110001003004 | RELEASE YORK |
| 4120001117 | GEAR PUMP |
| 4110000290 | THRUST ROD ASSY |
| 27120103861 | UPPER THRUST ROD ASSY |
| 27120103891 | LOWER THRUST ROD ASSY |
| 4120000719028 | SERVICE KIT ST PUMP |
| 4120000720019 | SERVICE KIT CONT. VALVE |
| 27130102851 | CABIN SHOCK ABSORBER |
| 4110001141023 | KIN PIN BEARING |
| 4110001182051 | PLATE |
| 4110002120050 | PISTON |
| 4110002120051 | PISTON RING |
| 4110002120052 | PISTON PIN |
| 4110002120053 | PISTON PIN LOCK |
| 4110002120056 | CONNECTING BUSH |
| 4110002120057 | ENGINE HEAD |
| 4110002120064 | ENGINE HEAD GASKET |
| 4110002120070 | TAPIT COVER GASKET |
| 4110002120069 | HEAD COVER |
| 4110002120102 | CRANKSHAFT BEARING |
| 4110002120073 | INLET VALVE |
| 4110002120074 | EXHUST VALVE |
| 4110002120075 | INLET Scraper |
| 4110002120076 | EH Scraper |
| 4110002120078 | GASKET |
| 4110002120088 | ROCKER ARM ASSY |
| 4110002120123 | CYLINDER |
| 4110002120124 | CYLINDER O RING |
| 4110002120128 | MAIN BEARING |
| 4110002120129 | THRUST WASHER |
| 4110002120130 | THRUST WASHER |
| 4110001018018 | AIR COMPRESSOR |
| 4110002120159 | HOSE |
| 4110002120485 | HOSE |
| 4110002120484 | HOSE |
| 4110002120570 | BELT TENSIONER |
| 4110002120174 | PULLEY |
| 4110002120169 | AC COMPRESSOR |
| 4110002120550 | STARTER ASSY |
| 4110002120565 | FULL GASKET |
| 4110002120188 | OIL COOLER |
| 4110002120233 | FUEL PIPE |
| 4110002120234 | FUEL PIPE |
| 4110002120235 | FUEL PIPE |
| 4110002120236 | FUEL PIPE |
| 4110002120237 | FUEL PIPE |
| 4110002120238 | FUEL PIPE |
| 4110002120239 | FUEL PIPE |
| 4110002120254 | TURBO |
| 4110002120288 | FAN |
| 4110002120344 | FRONT COVER GASKET |
| 4110002120345 | WATER PUMP |
| 4110002120348 | WATER PUMP GASKET |
| 4110002120355 | O RING |
| 4110002120246 | O RING |
| 4110002120378 | O RING |
| 4110002120379 | O RING |
| 4110001018005 | INJECTOR |
| 4110002120396 | O RING |
| 4110002120397 | WASHER |
| 4110002120399 | INJECTOR FORK |
| 4110002120405 | COMMON RAIL |
| 4110002120436 | HARNESS |
| 4110002119 | COVER (RADIATOR) |
| 27030111681 | HOSE |
| 27030111691 | HOSE |
| 4110001033 | ADPATOR |
| 4110001125 | ELBOW |
| 27180103571 | HOSE |
| 4190704199 | CONNECTING HOSE |
| 4110000677 | PLATE WASHER |
| 4110001031 | FLYWHEEL ADPATOR |
| 4110000674 | PLATE COUPLING |
| 4110703460001 | TYRE DICS |
| 4110000911 | SHAFT |
| 4110000186001 | FLANGE YORK |
| 4110000186003 | CROSS |
| 4110000186008 | FORK |
| 27120103611 | NUT |
| 4110001241 | Across thrust rod assembly |
| 4110000895 | Lower distance rod |
| 27120103881 | BOLT |
| 4011010563 | BOLT |
| 27120118111 | BOLT |
| 4120000719 | Redirector |
| 4120000134 | HAND BRAKE VALVE |
| 4130701394 | Instrument cluster of step motor |
| 4130000402 | DISPLAY |
| 4130000404 | CAMERA |
| 4130000412 | LINE |
| 4130000927 | CONNECTOR |
| 4130000405 | CONNECTOR LINE |
| 4130000669 | LIGHT |
| 27130104471 | CABIN BUSH |
| 4120703072 | GEAR PUMP |
| 4190001492 | FAN CONDENSOR |