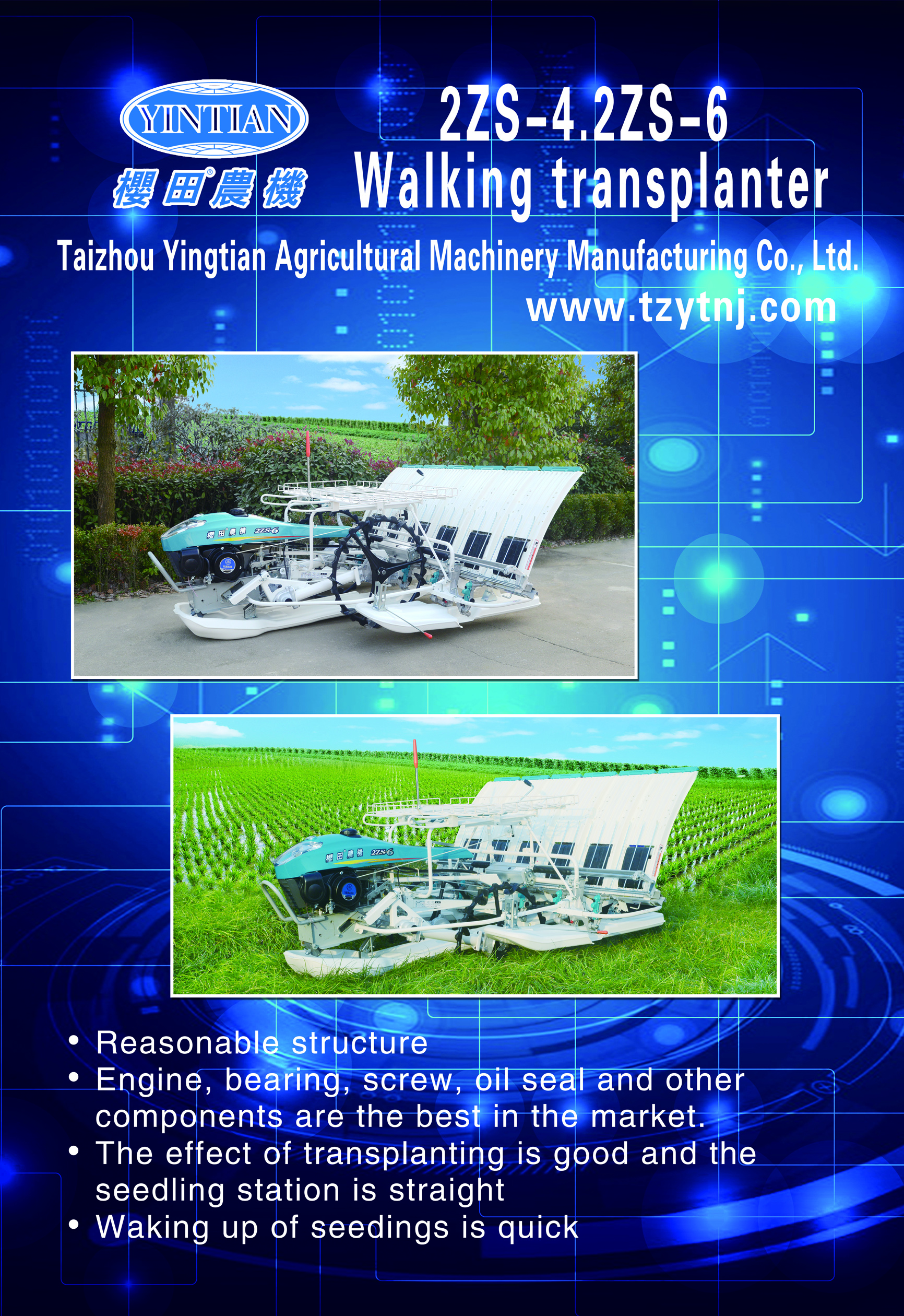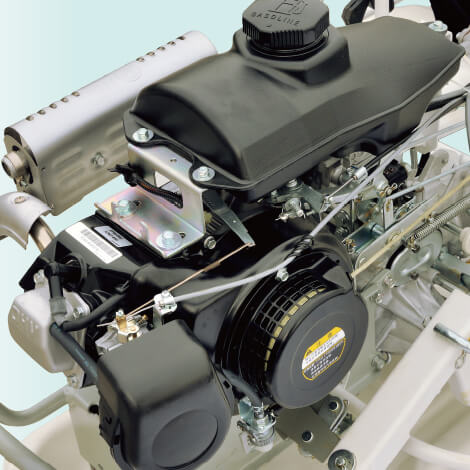 Powerful OHV Engine
The compact, lightweight 2ZS-4 2ZS-6(nsp-4w/nsp-6w) mounts the powerful OHV (Overhead Valve) Gasoline Engine that contributes to excellent operational efficiency.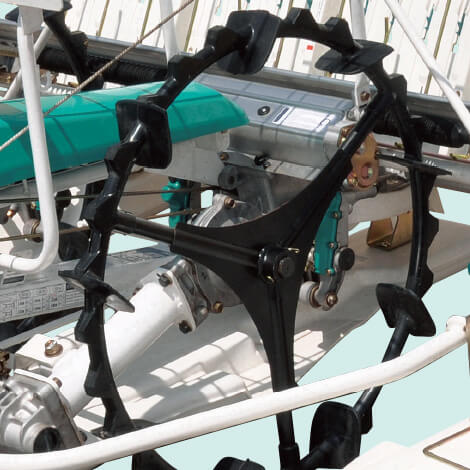 Large-Diameter Wheels
Even in deep-tilled paddies, the large 660 mm diameter of the wheels contributes to stable transplanting operations resulting in the superior performance.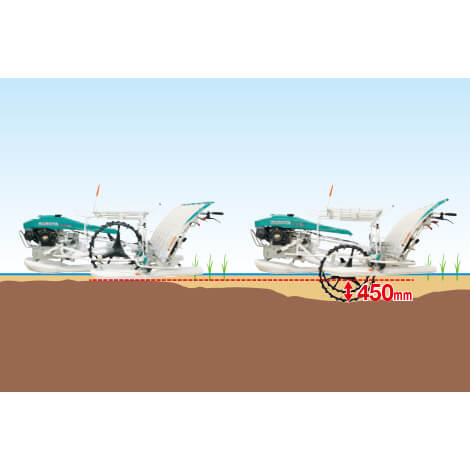 Automatically Adjusting the Machine Height
The Auto Sensor detects undulations to adjust the machine height up to 450 mm contributing to efficient operations even in deep paddies.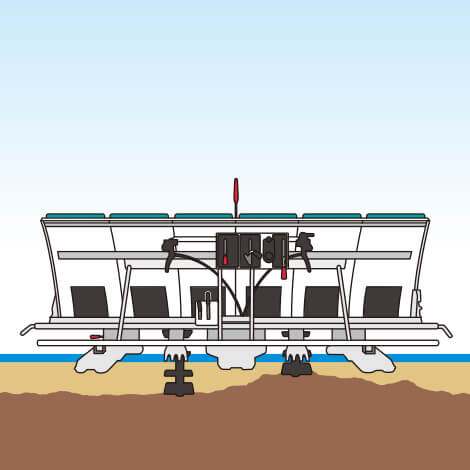 Horizontal Control Mechanism
Even in undulating operational conditions, the Horizontal Control Mechanism automatically acts to maintain the Transplanting Unit in a horizontal position.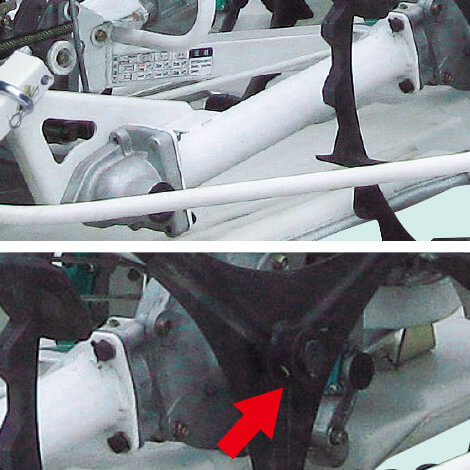 Outstanding Durability
Durability is enhanced thanks to the Hexagonal axle which prevents the axle pin from being broken. Also, the bevel-gear drive system contributes to long operating life with no worries about chain cuts.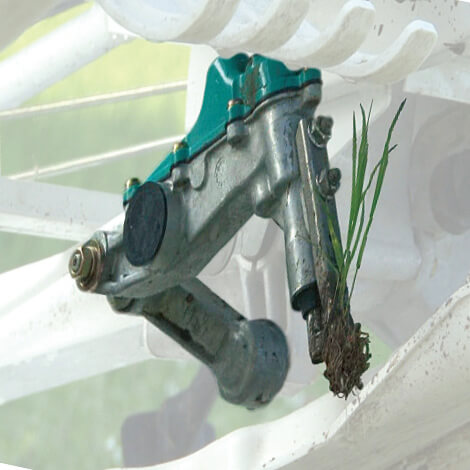 Seedling-Friendly Transplanting Method
2ZS-4 2ZS-6 employs the seedling-friendly transplanting method by which the claw extrusions pushes out the seedlings to securely transplant them in the soil. Hill Space can be adjusted between 12 and 21 cm.
* Hill Space 25cm · 28cm is optional for 2ZS-4 2ZS-6(nsp-4w/nsp-6w)